A luxury summer vacation in Romania means staying in Mamaia and enjoying the landscape of the Black Sea. The Romanian seaside resort is famous for exquisite accommodation, the best beach bars and clubs in the area, and a unique atmosphere. In summers, Mamaia is full of young people who never stop partying.
The good news doesn't stop here. Last year, the Northern area of the resort, Mamaia Nord, was extended with over 50 hectares of new beach. It is the most stylish part of the summer resort, and the extension was received with waves of enthusiasm and curiosity. The golden sands of the new beach were immediately taken over by sun umbrellas, sunbeds, and exclusivist beach clubs. New luxury hotels and rentals await their guests too.
Mamaia is an amazing combination of natural beauty and modern design. You can start your day on the beach admiring the sunrise in peaceful solitude. Then, you can spend your day swimming, sunbathing, or practicing water sports. But you can also explore the Danube Delta, one of the largest biodiversity in the world and a UNESCO World Heritage site. Or dive into the antique history of Constanta, founded by Greek colonists in the 6th century BC. Mamaia provides a broad range of activities, whether you want to relax or try a new adventure.
The eclectic atmosphere of Mamaia is completed by a delightful culinary experience. You can hardly wish for a particular meal and don't find it. But even if you are a fan of international cuisine, you should try Romanian food and drinks. Mamaia is situated in a region famous for its wines. The smooth, sandy, and sunny hills of Dobrogea produce a rich and tasty wine. And while you spend your luxury summer vacation in Mamaia, you could also visit a winery and find your favourite Romanian wine.
In the evening, a new world is coming to life: an explosion of beach bars, clubs, and restaurants invites you to a party like never before. Parties end at sunrise, if ever. Mamaia never sleeps.
Best Luxury Hotels in Mamaia Nord Area
Whether you plan your usual summer vacation or a stag or hen party, the Mamaia Nord area offers the best accommodation for your purpose. You can stay in a hotel and enjoy being a guest or you can rent an apartment and feel at home. And if you enjoy your first trip to Mamaia (which we guarantee you will), you might even want to buy a studio or an apartment and bring to life your dream holiday home. Here are the best luxury residential buildings and hotels in Mamaia Nord.
(Brizei, 1, Navodari, Mamaia Nord)
Nordis Mamaia is a residential complex designed to provide everything a 5* hotel does. You'll have at your disposal the largest spa in the area, nine restaurants and cafes, and 26 hectares of sandy beach. Owning an apartment in Nordis Mamaia will be like owning a piece of heaven. The complex is brand new and oversees the Black Sea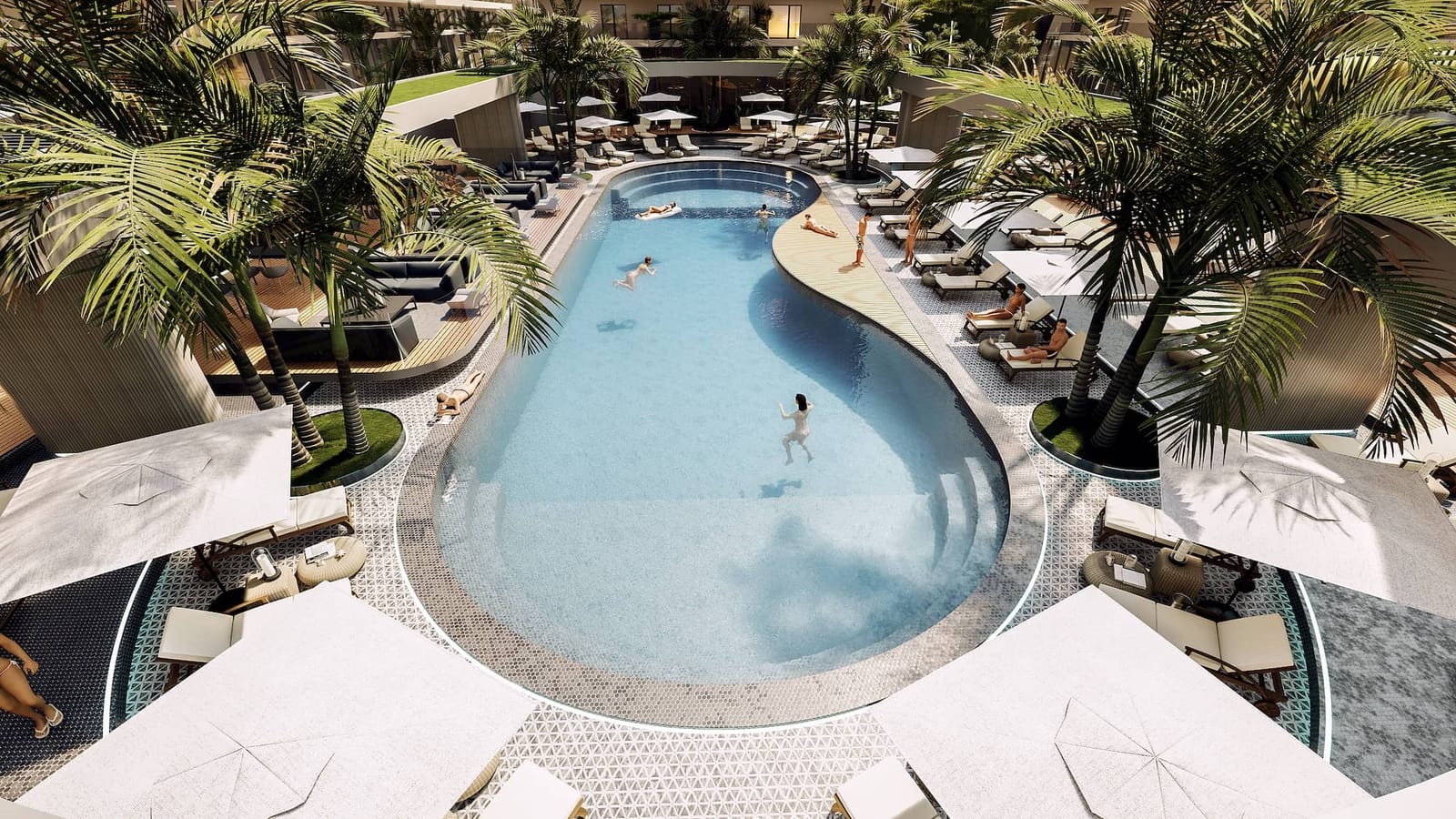 (Mamaia Nord, Constanta)
Another new addition to Mamaia Nord, Sea ON, is a luxury residential complex for modern people. It's a smart home that provides intelligent solutions for your dream holiday. The best clubs and restaurants are nearby. The complex has a private pool and playground, and you can see the Black Sea from your bed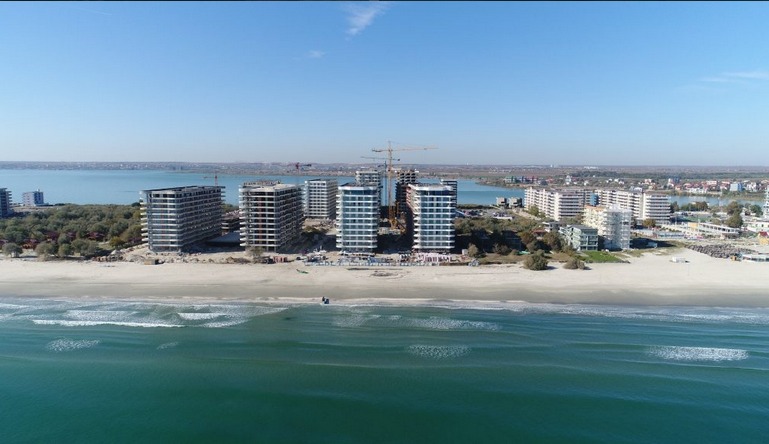 (D13, Mamaia-Sat 900700)
Alezzi Beach Resort offers luxury apartments for sale or rent. The complex includes several pools for children and adults, a spa center, playgrounds, a fitness center, restaurants, and even an ice cream store. Of course, you get a view of the Black Sea and can admire the sunrise from your balcony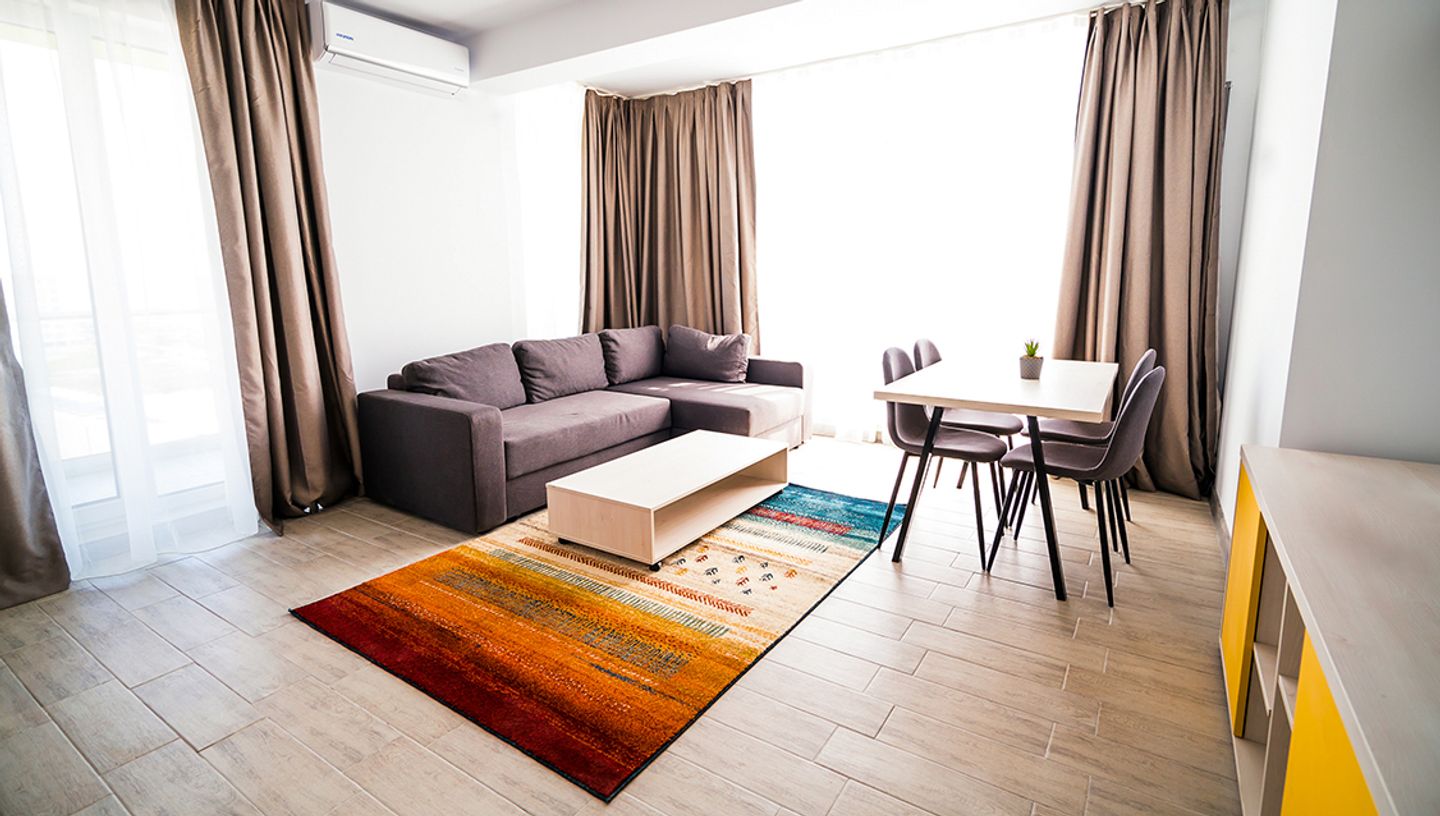 (Lotus, 14, Mamaia Nord, Constanta)
Sometimes a luxury hotel is all you need to enjoy your summer vacation. Hotel Opera is an indulgence you can afford. It offers comfortable and spacious rooms, overseeing the Black Sea, a gourmet restaurant, a pool, and, of course, a private beach. The same relaxing and indulging concept will be available from July 2022 at Opera Residence, a luxury residential complex with apartments for sale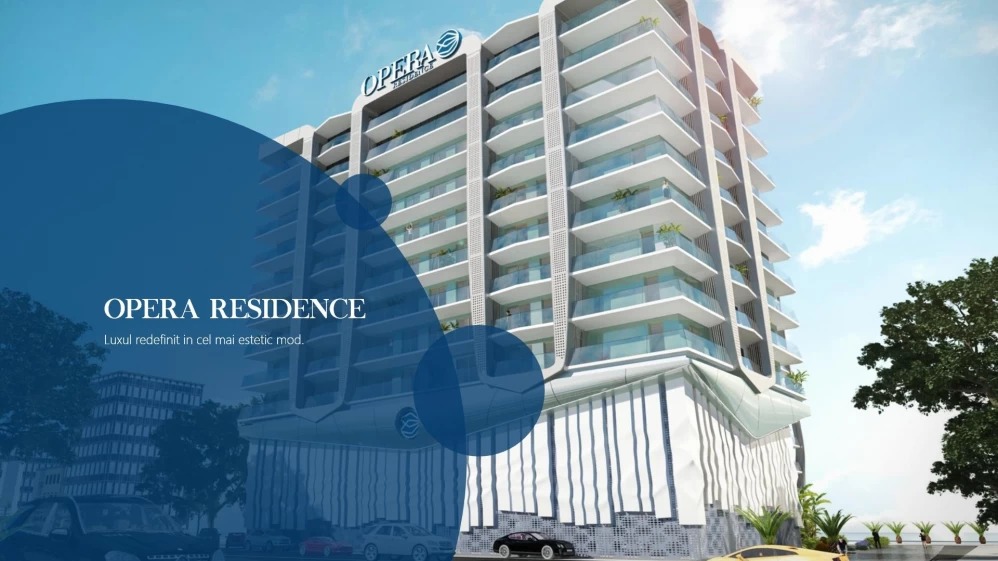 (Bld. Mamaia, 566)
Nyota Hotel is designed with comfort in mind. It offers views of the sea or the Siutghiol Lake, allowing you to choose whether you want to admire the sunrise or the sunset. The hotel has a heated outdoor pool and a restaurant with a poolside terrace. It has a young vibe, good food, and exceptional coffee. Nyota Hotel is in the center of Mamaia`s entertainment, close to all the good bars and clubs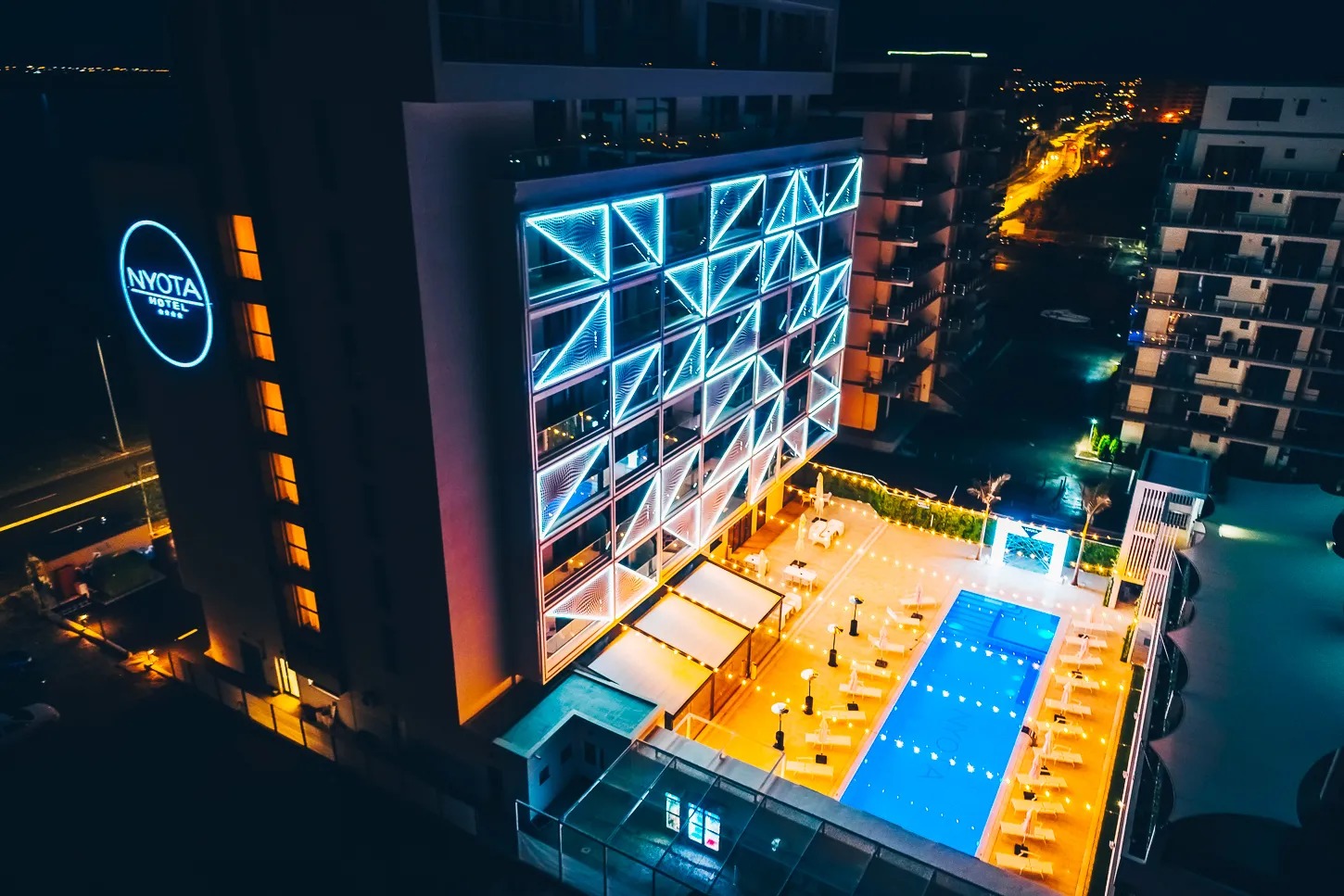 (Brizei, 1, Navodari, Constanta)
An eco-friendly property with an outstanding view and a taste for luxury, Nordis Hotel Mamaia is open all year round. It is the largest 5* hotel in Romania and aims to provide flawless services and unique experiences. Nordis Hotel Mamaia includes a private beach, water sports center, fitness center, VIP cinema, organic spa, and nine restaurants and bars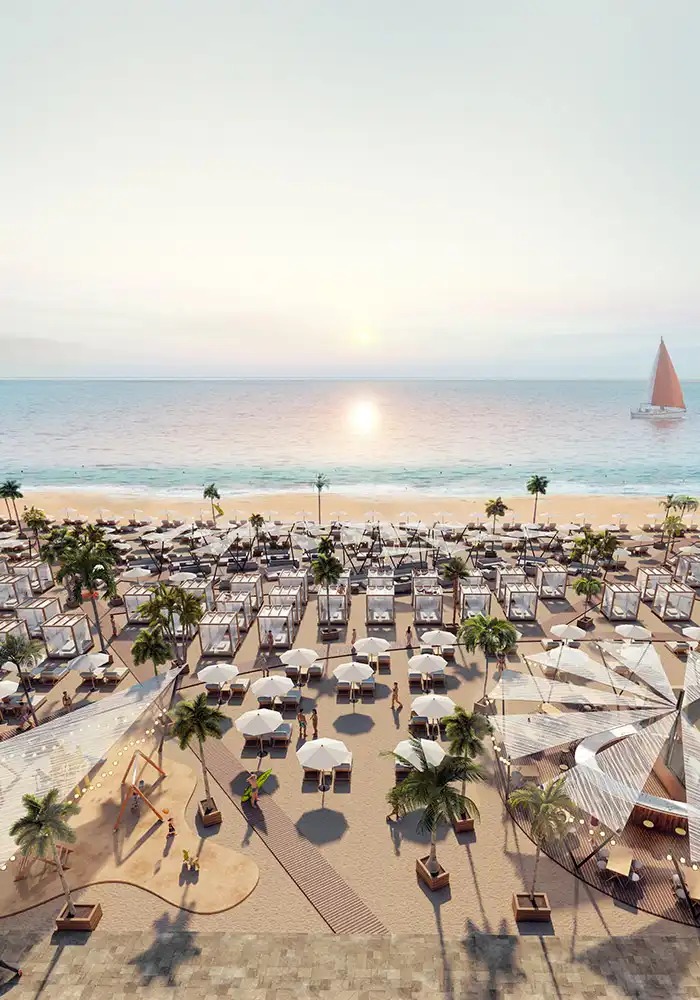 (900001 Mamaia, Constanta)
Vega Hotel is perfect for a hen party. It has a luxurious spa center, an international cuisine restaurant, an art cuisine restaurant, a cinema, and a stylish lounge. Their concept is equilibrium and indulgence. The hotel combines the art of Feng Shui with modern facilities and provides everything you need to create beautiful memories on the shore of the Black Sea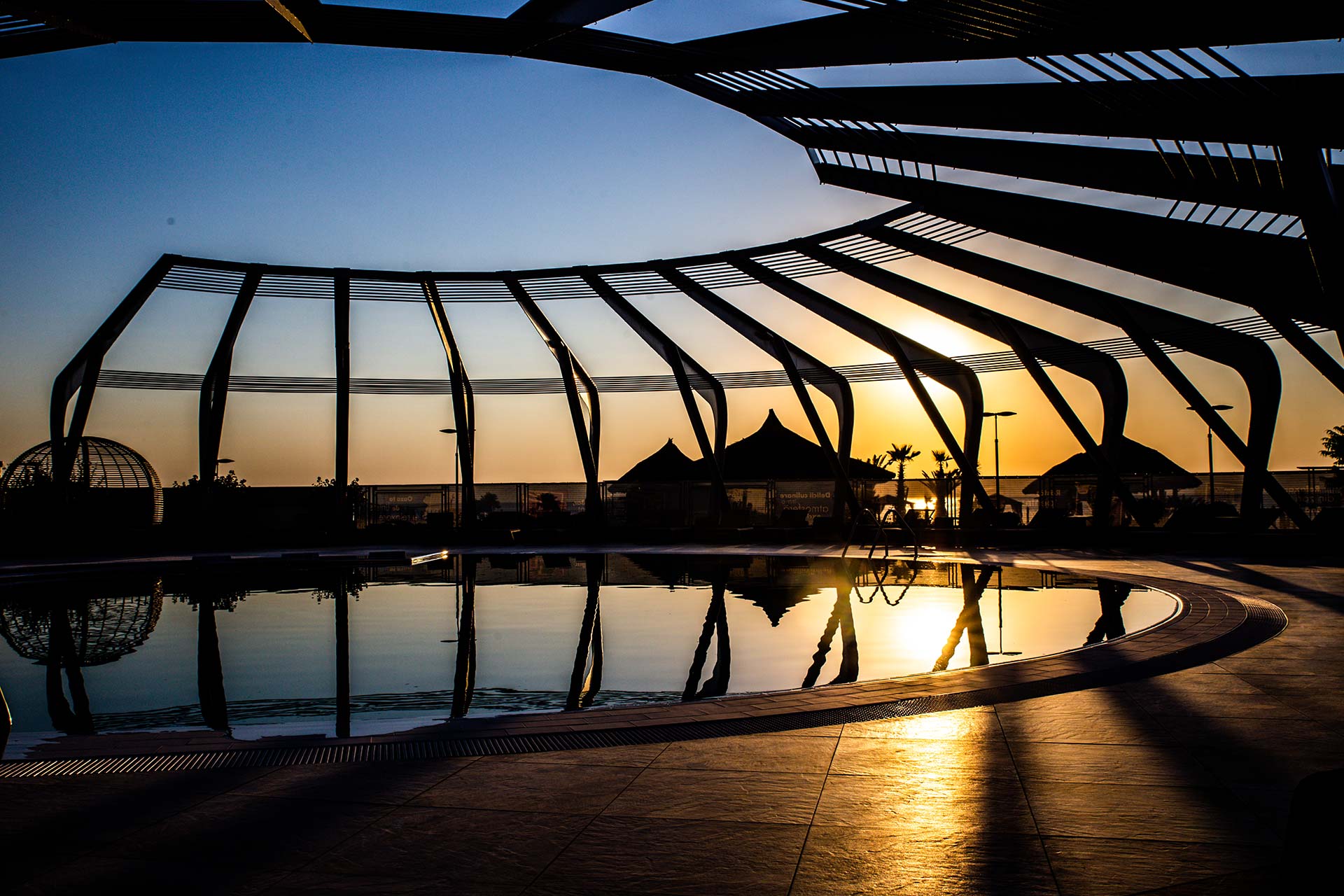 (900001 Mamaia, Constanta)
Iaki was one of the first luxury hotels in Mamaia, founded in 2001 by the famous Romanian football player Gheorghe Hagi. It is a 4* hotel with sea and lake views, a spa center, a casino, two bars, and two restaurants. Iaki has a long experience in creating unforgettable experiences for their guests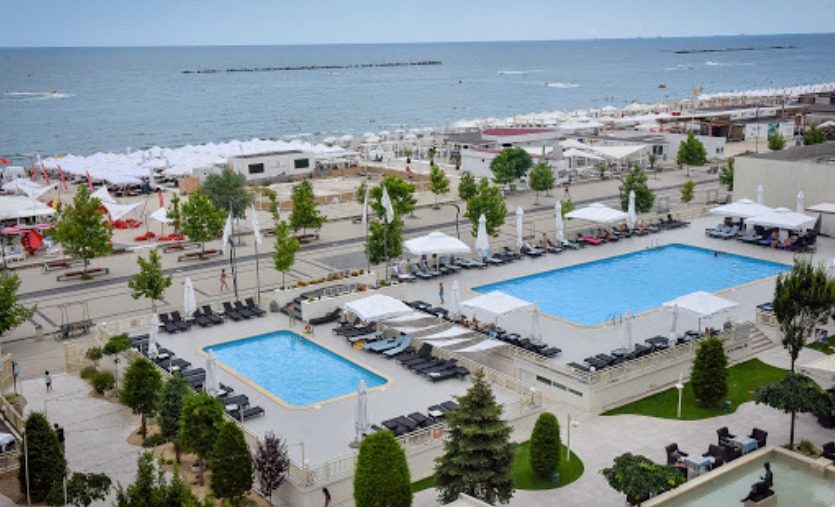 (Bld. Mamaia Nord, 77, Mamaia Nord)
Arena Regia Hotel offers classic design and atmosphere, elegant restaurants, and fitness facilities. The 5* hotel looks stunning and provides exclusivist services. An interior pool decorated in Roman style and an exterior infinity pool will convince you that old and new may work very well together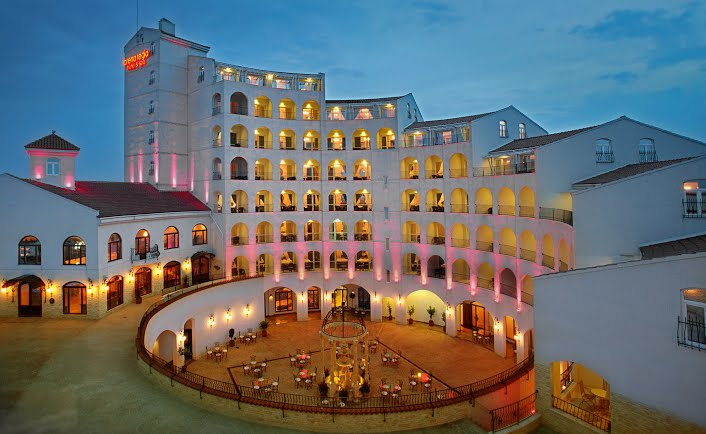 A luxury summer vacation in the Mamaia Nord area is an indulgence you can afford. It combines modern facilities, vibrant parties, ancient history, amazing landscapes, high-quality services, and water sports adrenaline. Mamaia has everything you may wish for and more. It knows how to be young and stylish while maintaining the classic air. Enjoy life at its fullest and catch sunrise and sunset in Mamaia.
Planning on booking your stag do to Constanta? Get in touch with one of the team today or send in an online enquiry. Within minutes you'll have your hands on a free quote, and be ready to being your epic stag weekend!