Brasov is situated in the mountains and benefits from beautiful scenery, rich history, and generous cultural heritage. You can start your day with a morning run on Tampa and end it in a stylish pub or restaurant. You can spend the day hiking in silence or boosting your levels of adrenaline with extreme outdoor activities. Brasov nightlife is as vibrant as the mountains that surround the city and offers a little bit of heaven for everyone. You can do different activities each day and visit a different club each night.
The clubs, bars, and restaurants in Brasov have a unique atmosphere, and that's because of the people of Brasov. When you live close to the mountains, you live at a higher pace, are more connected with nature, and borrow something of the calmness and peacefulness of the landscape. At the same time, you learn to celebrate life and make the best of each day. The party in Brasov includes lots of flavours from authentic Romanian vibes to German, Hungarian, Mexican, Italian, Irish, and Latin American. Here are the best places in Brasov you should know about.
Clubs and Places to Party in Brasov
Let's get the party started. If you want to dance and party until morning, check out the best clubs Brasov has to offer. Get a shot of energy and enjoy Brasov nightlife.
(Bulevardul Eroilor, 17)
Times Pub was born from the passion for music and the desire to have a party each day. It is a mix of fun, good music, and happy people. Situated in the historical center of Brasov, Times Pub is perfect for foreigners looking to mingle with the locals and party until morning. You'll find some of the best cocktails in the city, DJs and live music events, and a vibrant atmosphere. Times Pub is the place for making new friends in Brasov.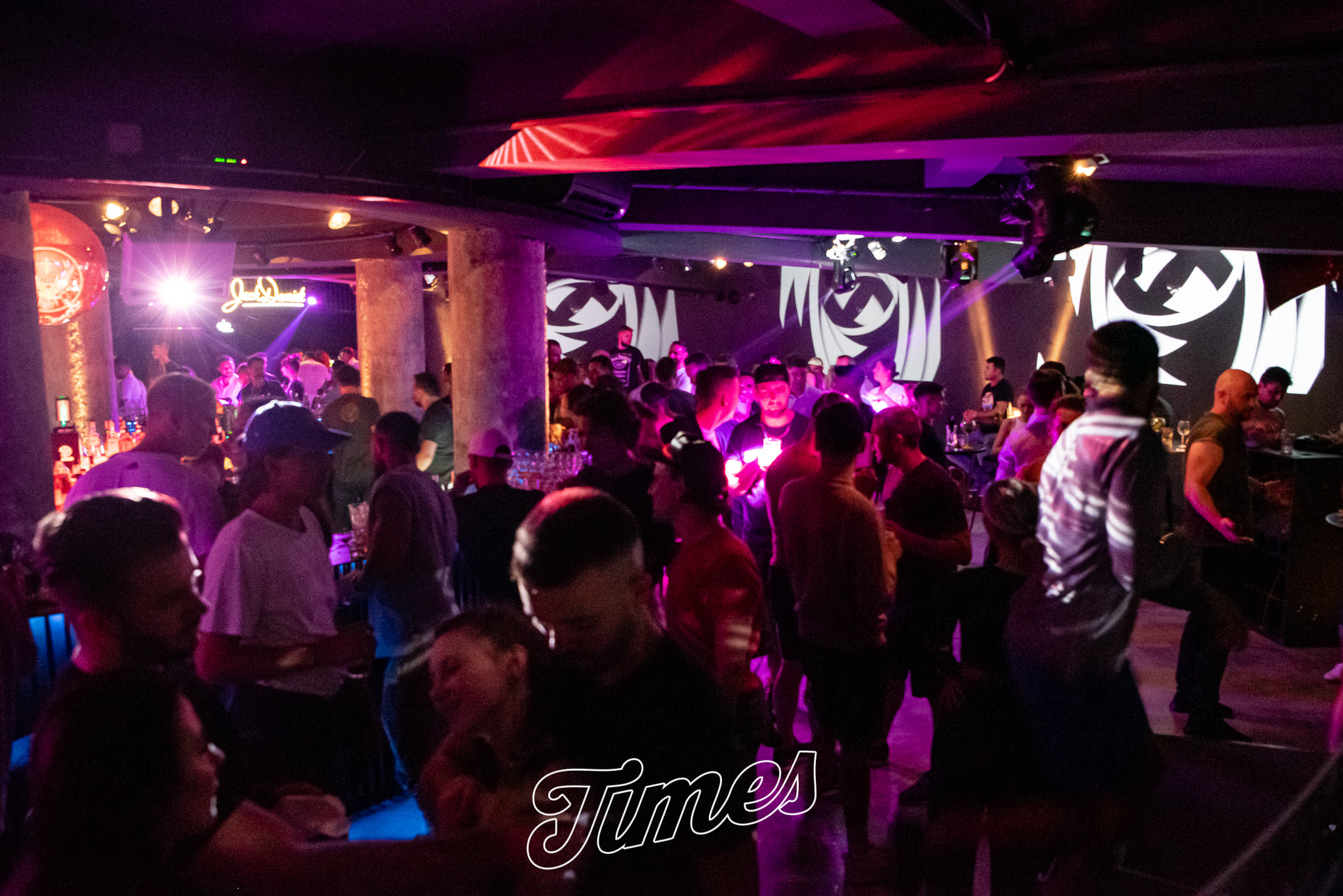 (Piata Sfatului, 14)
Situated in the main square of Brasov, Mood Club is a popular venue for dancing and clubbing in the city. Designed for young people, the club is prepared for the latest trends in electronic music, live events, and all-night dancing. Mood Club is the newest attraction for party people in Brasov. With a fancy interior, delicious cocktails, and a sparkly atmosphere, the club will easily become your favourite spot in Brasov. Their motto: "Music and rhythm find their way into the most secret places of our soul".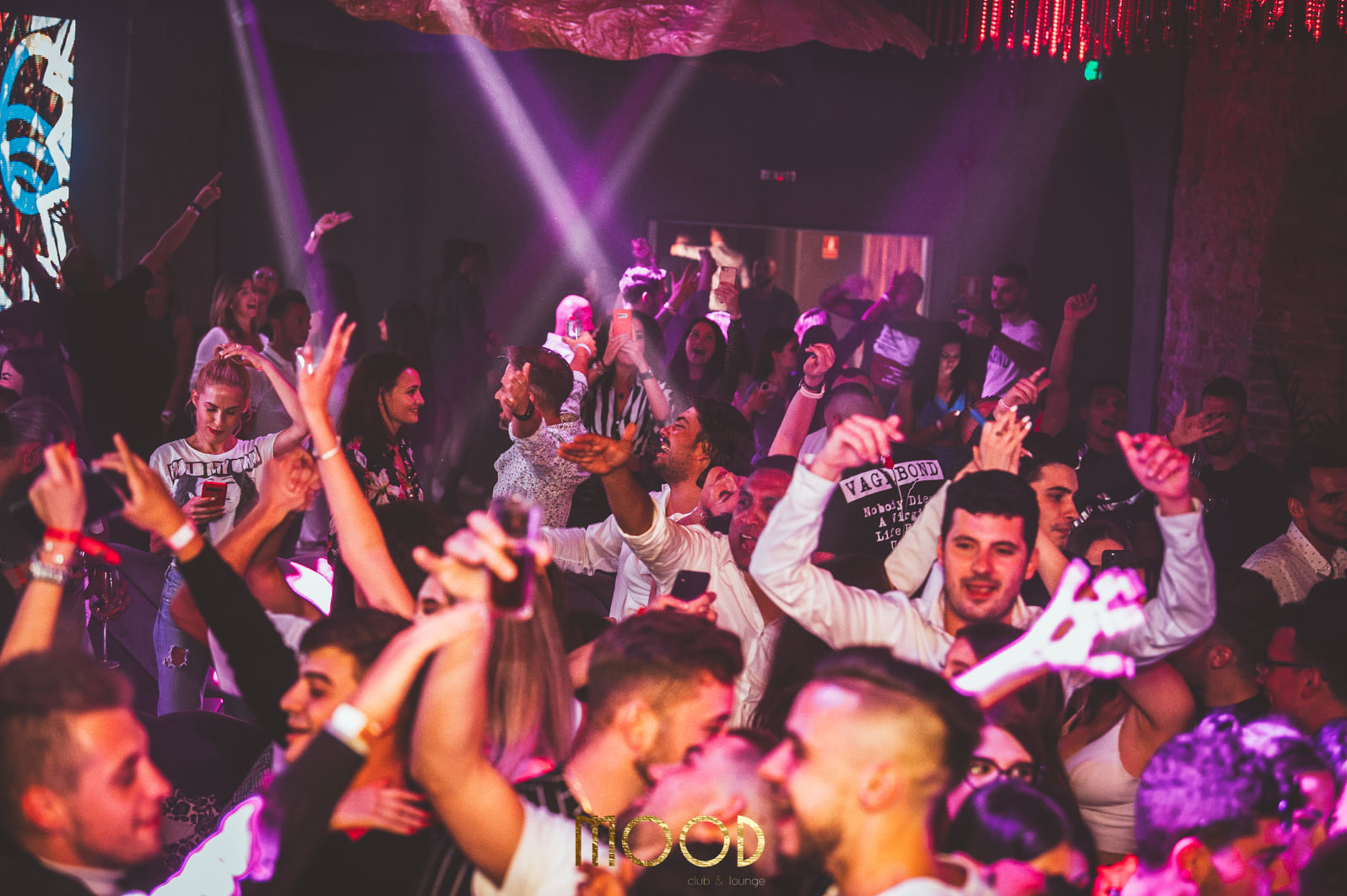 (Sirul Livezii, 2A)
Bagatelle is a small club designed for young people looking for a stylish experience in a friendly environment. It has an in-house mixologist and offers signature and classic cocktails and a wide selection of wine, beer, and spirits. Bagatelle focuses on complete experiences and hosts live music sessions and DJ sets. If you want to start your party in Brasov at dinner, you should know that Bagatelle is also a restaurant. It offers fine dining contemporary cuisine and uses seasonal and locally sourced ingredients. Furthermore, the venue has an exquisite view over the old town of Brasov, another reason to start your evening early.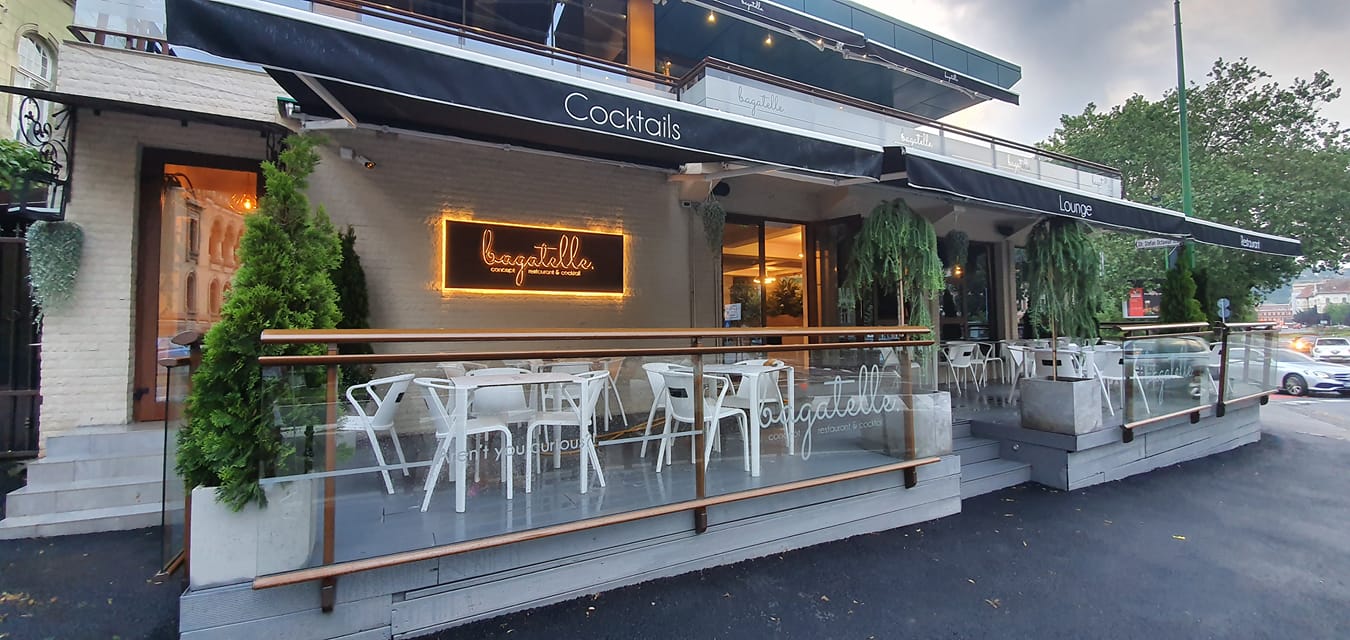 (Poiana Brasov)
It is only natural that a city surrounded by mountains to have one of its best clubs on the slope. Kupa is an après ski club that organizes parties with the best DJs in Brasov. Lots of alcohol and lots of dancing will keep you warm and happy after a long day on the slopes of Poiana Brasov. The venue is open only in winter, which should motivate you to plan your trip to Brasov any time of the year. And if skiing or snowboarding isn't for you, have a ride in a snowmobile instead.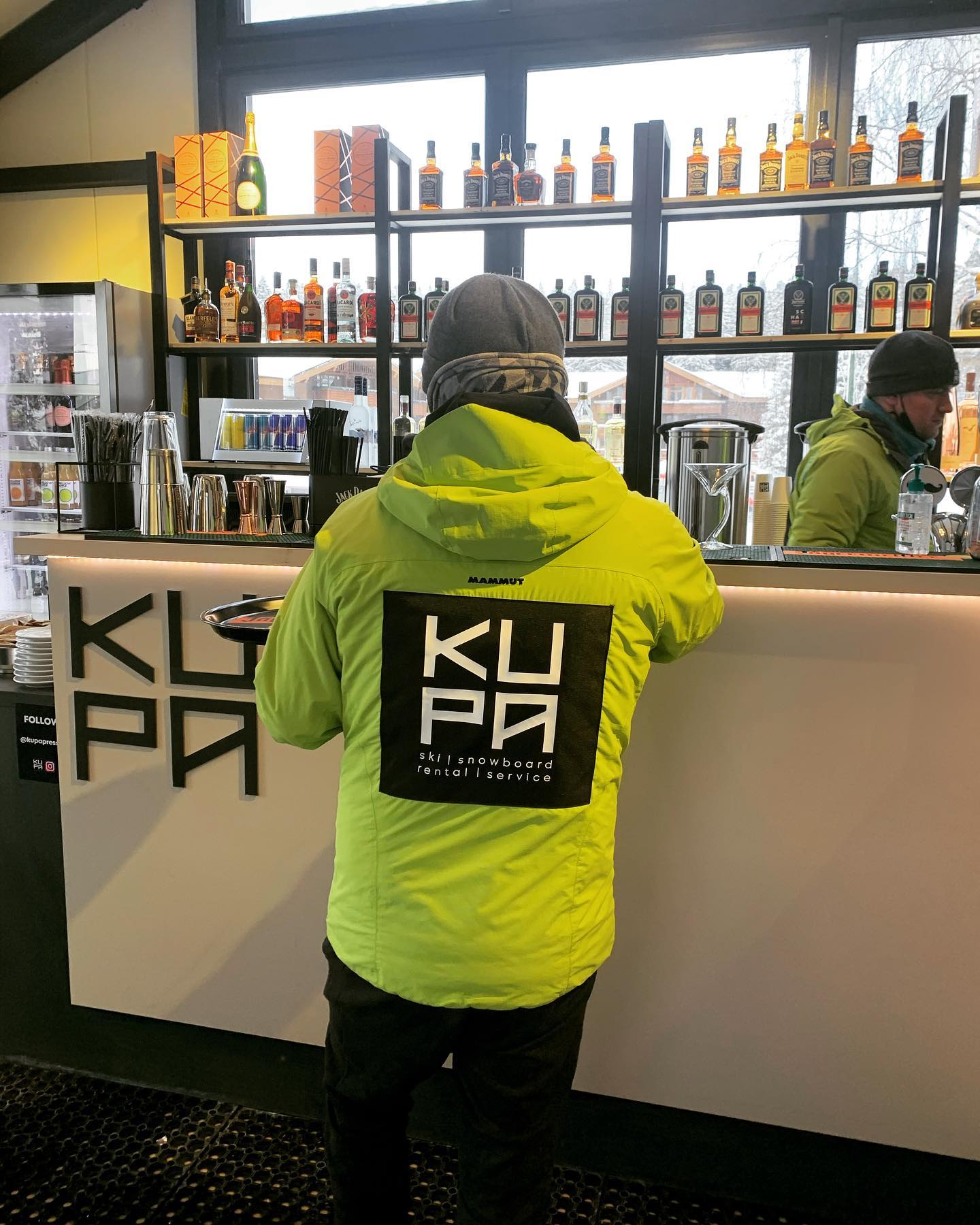 Bars, Pubs, and Atmosphere
If you want to understand a city, look for authentic venues that reflect the outside world and provide atmosphere, intimacy, and socialization. Pubs and bars in Brasov capture the essence of the old town, the energy of youth, and the colours of the mountains. They offer valuable insights into the social life of Brasov, tasty drinks, spicy events, and lots of parties.
(Strada Mihail Kogalniceanu, 15)
Temple Pub follows thoroughly the definition of a pub: good conversation, drinks for all tastes and preferences, and, from time to time, events to spice things up. Although it isn't situated in the historical center, it deserves a visit. You might be surprised by a salsa night or a stand-up show, live acts, or disco parties. Or you may simply enjoy a lovely night out in Brasov without the fuss of big locations. At Temple Pub, there is always a reason to raise your glass and say "Cheers!"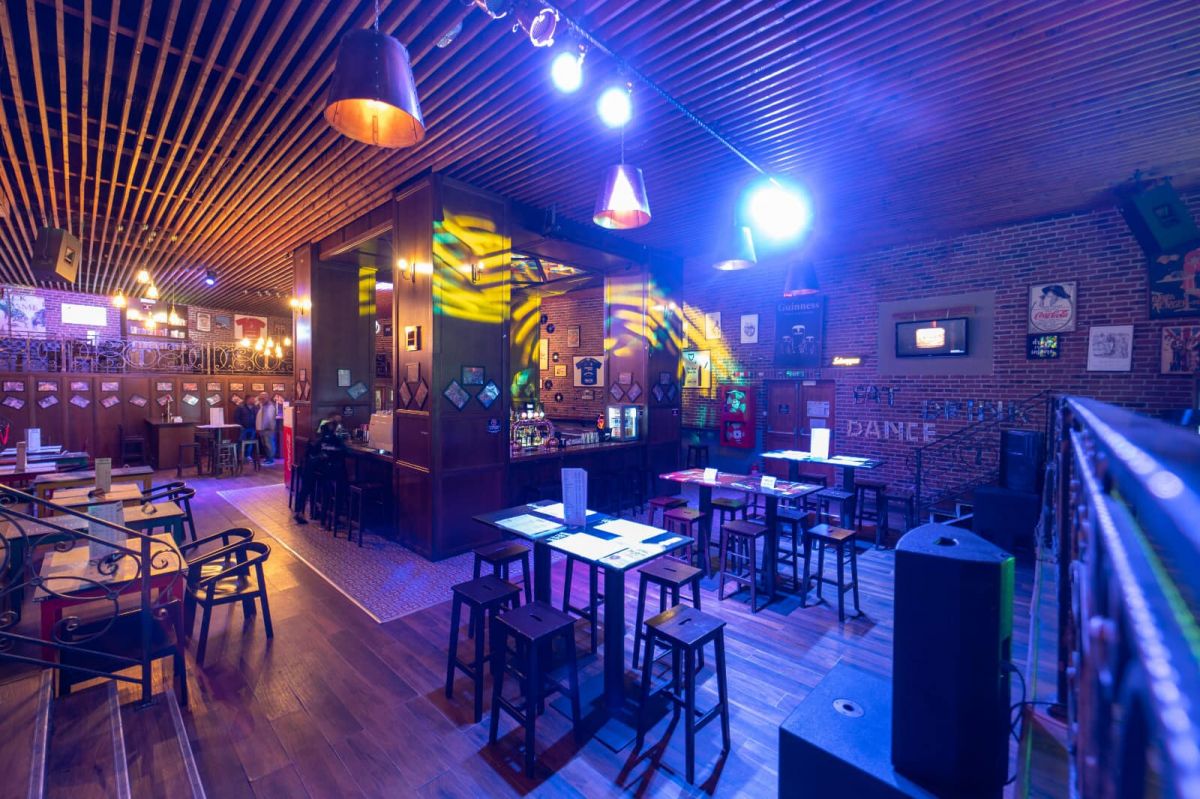 (Strada Apollonia Hirscher, 12)
Situated in the old town, near the main square in Brasov, Kundera is an eclectic place that combines a gourmet bistro, a lounge, and a pub. It is a chic venue with a classic pub interior and good food. You can take a break from your Brasov activities and have some drinks or end the day with a few shots. If you plan a visit during weekends, put on your dancing shoes because Kundera has regular parties and live music sessions.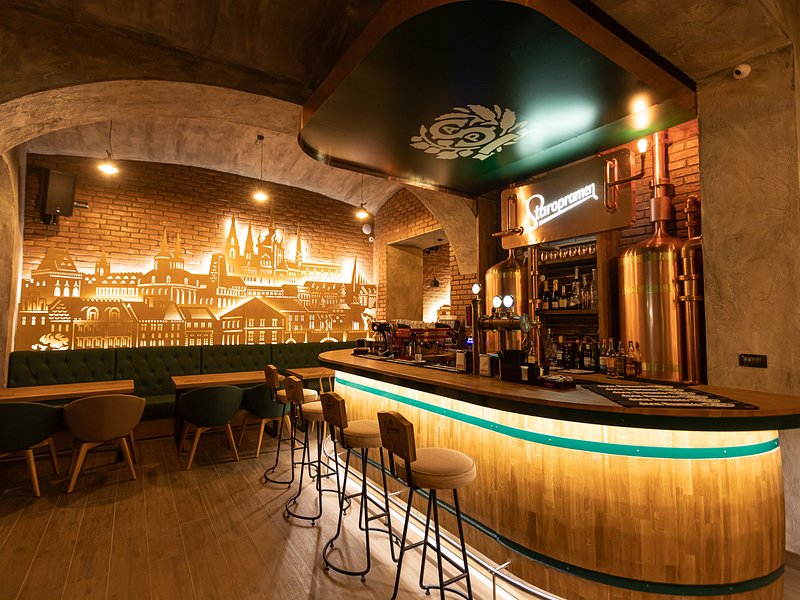 (Strada Republicii, 19)
Deane's was awarded the best Irish Pub in Romania, and it stays by its reputation aiming to be the champion of fun in Brasov. The pub is famous for its Guinness beer and fries (some say, they are the best fries in Brasov) and has a very special vibe. As a result, it has become a meeting point for people all over the world. Situated in the old town, nearby many of Brasov's touristic attractions, Deane's promises you a good beer and a burger, theater shows, and live music.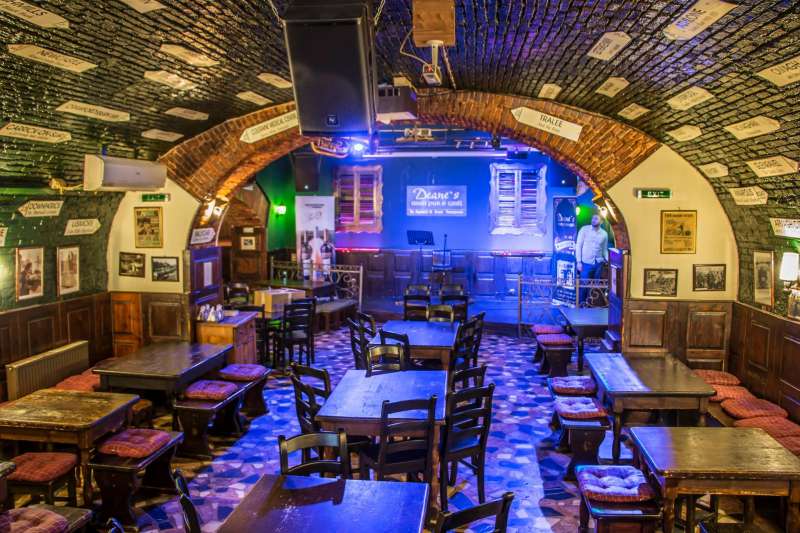 (Strada Republicii, 6)
Piana Vyshnia, alias The Drunk Sour Cherry, is named after a popular Eastern European spirit, visinata. The concept was developed by a Ukrainian liquor brand in 2015 and is now present in five countries. Piana Vyshnia is decorated from floor to ceiling with red bottles and, of course, serves exclusively the famous sour cherry liquor. The sweet drink costs as much as a regular coffee, so you can get a strengthening shot when you pass by the pub. You can even buy some bottles to gift your friends back home.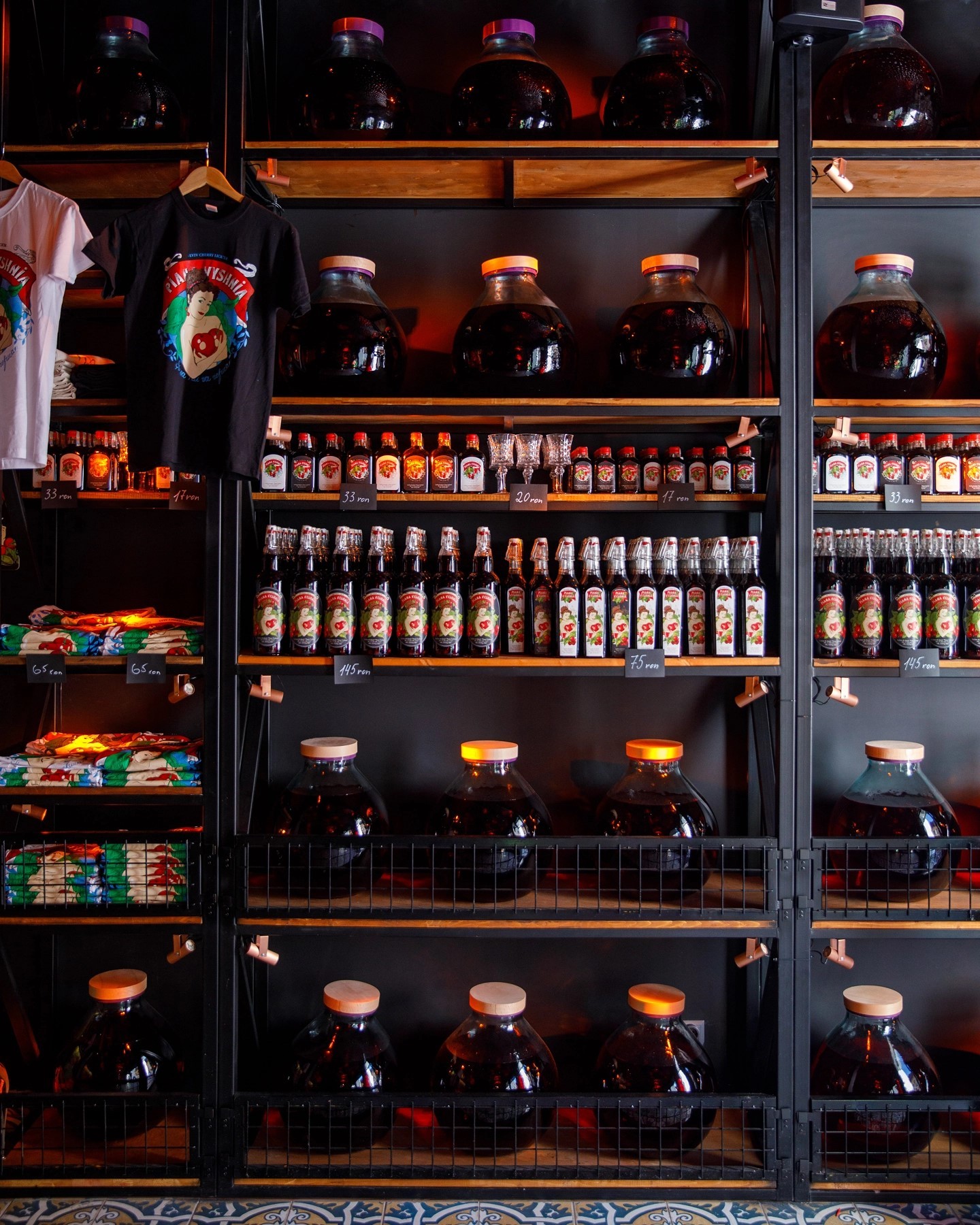 (Strada Postavarului, 2)
Speaking about chic pubs and bars in Brasov that display passion and build atmosphere, Terroirs is a wine bar you don't have to miss. Situated right in the city center, the venue offers an exquisite selection of wines accompanied by stories and facts. Terroirs is both fancy and cozy, making everyone feel welcome. The friendly atmosphere will transform you into a wine connoisseur.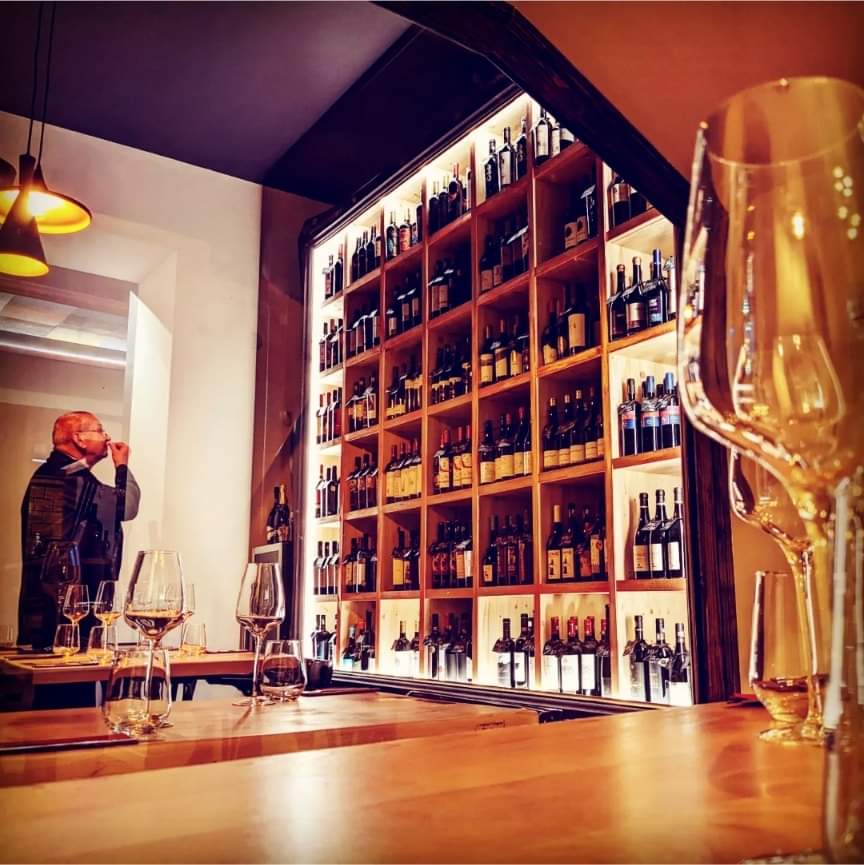 (Piata Sfatului, 10)
This is a place full of history and stories that go back to the XIXth century. At the same time, it has a unique design and offers a spectacular view over the main square of Brasov. Luther Brasserie is the perfect place for indulging with cocktails and fine desserts. Mixing traditional Romanian and international cuisine, the brasserie is an oasis of good taste, refinement, and luxury. It is Brasov's version of the Viennese Café Central.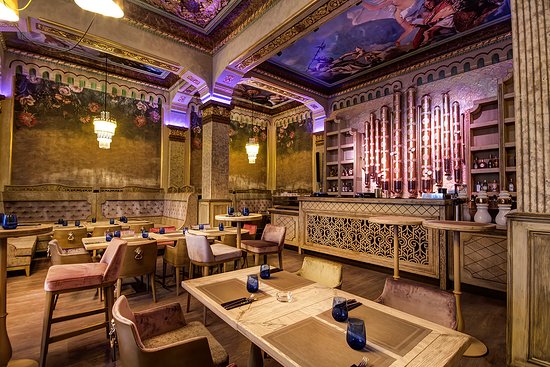 Best Restaurants in Brasov
Let's not forget that Romania is famous for its rich cuisine, fine wines, and tasty spirits. Brasov is even more special in this regard because the city combines German, Hungarian, and Romanian cultures. Add contemporary influence from popular cuisines around the world (e.g., Italian, Latin American, French, Asian, etc.) and you have a clue about what Brasov has to offer. However, the best way to form an opinion is to taste.
(Strada Crisan, 6)
Start your culinary experience in Brasov with a traditional Romanian restaurant. Roata Norocului has a welcoming atmosphere and serves you the most famous Romanian dishes. Enjoy sarmale (cabbage rolls) with polenta, tripe soup, or mici. End your meal with sweet and sour papanasi or a palinka. During summer, you can enjoy your meal in a refreshing garden. During winter, you can enjoy a traditional Romanian dance and music show. Roata Norocului is a family business that aims to give you a taste of authentic Romanian flavours, including slow-cooked dishes and home cooking secrets.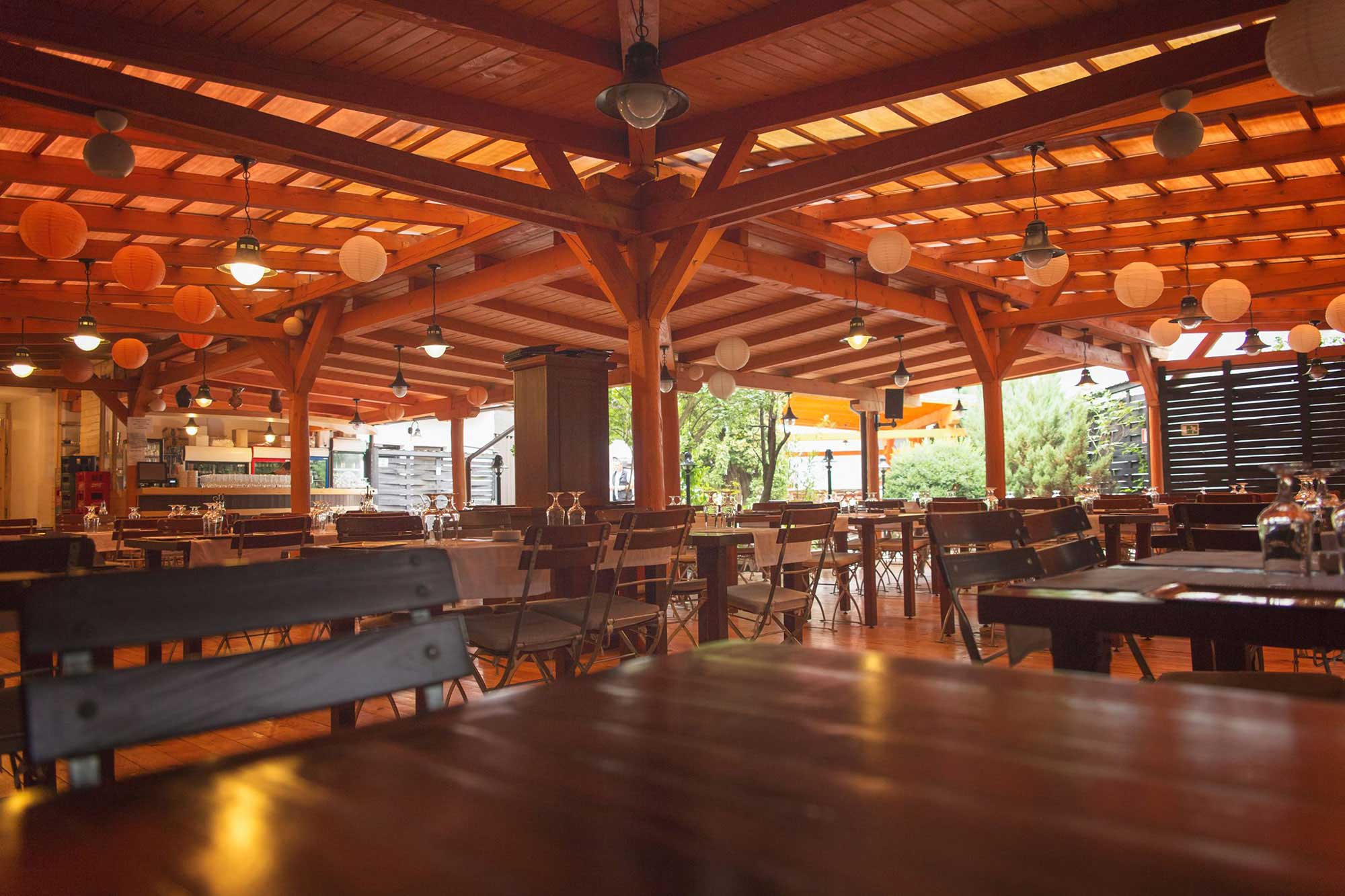 (Aleea Tiberiu Brediceanu, 1)
One of the best fine dining restaurants in Brasov, Sub Tampa is situated just at the foot of Mount Tampa. The restaurant offers a reinterpretation of traditional Romanian food, adding contemporary refinement and culinary artistry. The story of Sub Tampa starts with old traditional Romanian recipes dating between XVIth and XIXth centuries. The recipes were carefully reinterpreted in the classical cooking style, adding Western influences while preserving the authentic Romanian vibes. The interior is a tribute to the lush forest of Mount Tampa and the medieval air of Brasov. Sub Tampa gathers the best in Brasov and Transylvania under a single roof and should be on your visiting agenda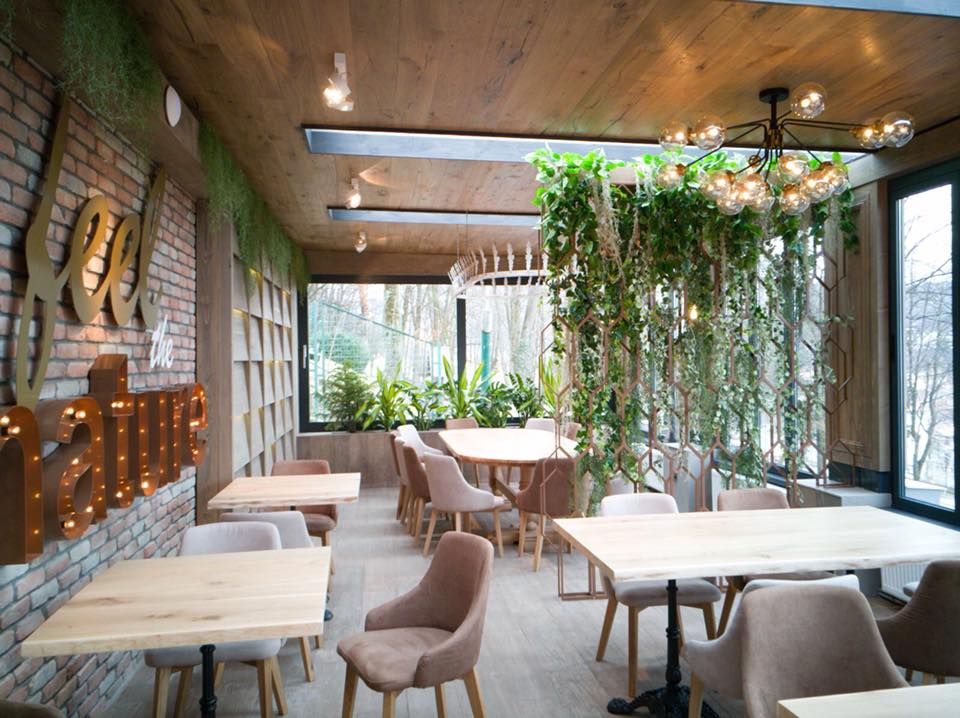 (strada Lucian Blaga, 13)
Speaking about clubs, bars, and restaurants in Brasov, we have to mention international influences that found fertile ground here and transformed the city into a multicultural European destination. Trattoria Artegianale offers a complete Italian experience starting with an amazing menu accompanied by the best Italian wines and finishing with Italian groceries to take with you. From Pinsa to homemade pasta and Italian traditional antipasti, this restaurant has a unique vibe that can only be found in Italy.
(Piata Sfatului, 19)
Bella Muzica offers you the medieval atmosphere of Brasov. The restaurant is located in a cellar of an XVIth century building and gives you the feeling you are spending the evening in a medieval chateau. The menu includes Mexican, Hungarian, and Romanian dishes, and the serving preserves the medieval air (Mexican Fajitas come to you on a hot stone). The place is a tourist favourite because even if it is situated in the main square of Brasov, it takes you back to medieval Transylvania when Brasov was a meeting point for merchants and craftsmen.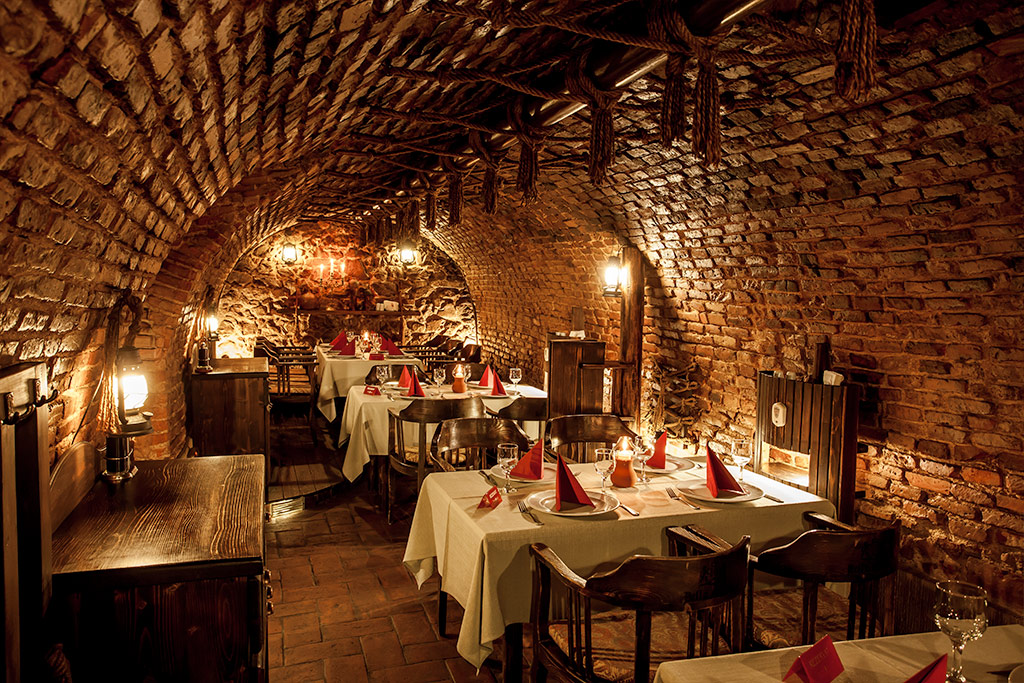 (Strada Pastorului, 5, Poiana Brasov)
Shepherding is an ancestral Romanian occupation that is still practiced like it was a few centuries ago. As a result, you'll find plenty of exceptional traditional Romanian cheese and related products. Stana Turistica (alias the Touristic Sheepfold) is situated in the mountains, in Poiana Brasov, and allows you to change the scenery of the city for a natural environment. Even if you believe you have arrived in the Alps, you are still a few kilometers away from Brasov. Stana Turistica is a place for trying authentic Romanian dishes while breathing in the fresh air of the mountains. They serve you in the garden to make sure you don't miss the view.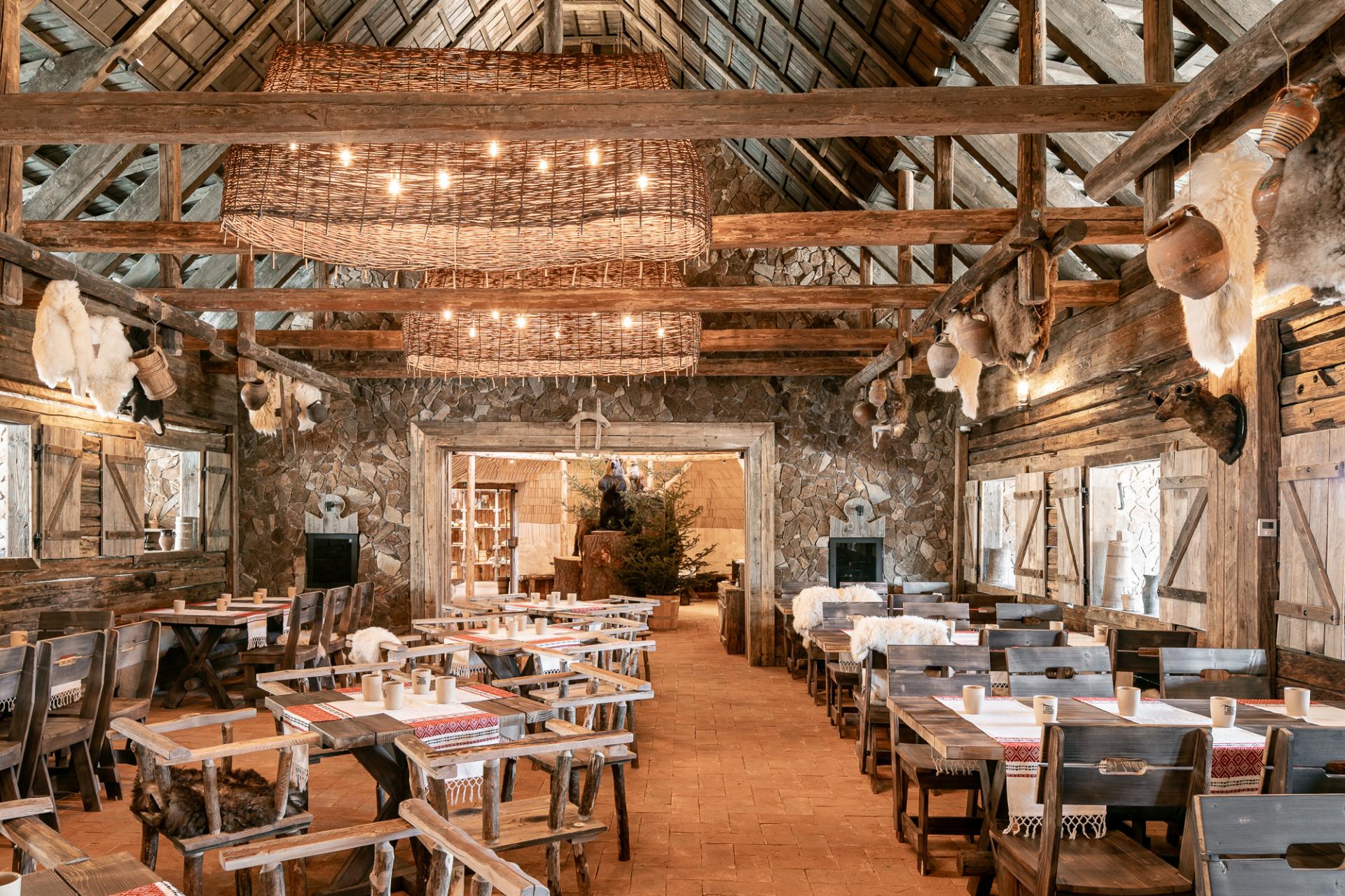 Conclusion
Brasov is a place of mystery and legends, medieval times and contemporary stories, incredible landscape, and heartfelt people. It's a place where old and new come together smoothly and peacefully. Vibrant new clubs are located in buildings with centuries of history. Traditional Romanian restaurants offer breathtaking views over the mountains. Stylish pubs and bars recreate foreign influences in the old town. Brasov's harmony is possible thanks to its people, who understood their city will always be a frontier between cultures and took the best from each of them.
Planning on booking your stag do to Brasov? Get in touch with one of the team today or send in an online enquiry. Within minutes you'll have your hands on a free quote, and be ready to being your epic stag weekend!